Horizontal wrapping machine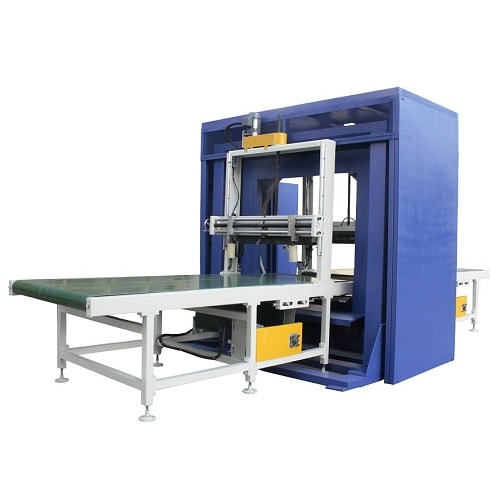 More information:  https://www.fhopepack.com
This Horizontal wrapping machine is suitable for packaging large items: such as steel pipes, steel rods, aluminum profiles, motors, reels, trays …
The conveyor can be changed according to different weights and packages. Polyurethane-coated roller conveyor for protecting packaging surfaces
The design of the forklift loading and unloading port facilitates loading and unloading of packed items. Different packaging materials can meet the requirements of wear-resistant packaging.
This model is a large ring package, which can handle loads with an outer diameter <2000mm. Automatic spiral wrapping packaging machine is specially designed for packing horizontal shapes, such as laminated cardboard bundles, pallet loading, panel bundles, flooring and other objects. Custom solutions are designed for special packaging goals. The product can be well protected and sealed, and the appearance is beautiful and tidy. Machines with PLC profram control can be connected to a packaging production line for automatic packaging.